Can You Help?
Publisher's Drawings
I picked these up at auction about 15 years ago. Lovely hand drawn / painted pictures of aircraft - all side on. Thick board with the reverse either white or black. Aircraft type in pencil on reverse together with a stamp or numbered sticker. Some also have a printed arrow to show which way up is correct. Also most stamped with the publisher's name: Dr. Spohr-Verlag, Dresden N-6, Hospitalstr. 16. Many have the aircraft country of origin hand written as well: 'Deutschland' & 'Italia'. Click on the pics for larger versions.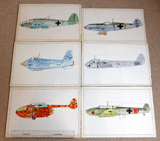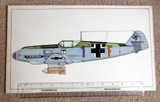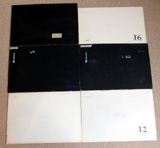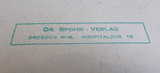 I did some research and thought they might have been commissioned for the WW2 German 'Kriegsflugzeuge' booklets that were available to civilians and armed forces alike. But I have since acquired all the booklets and, although the aircraft are featured in these publications, the colour drawings are not. Perhaps they were intended for a book that was never published.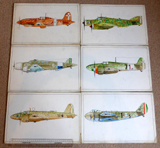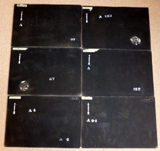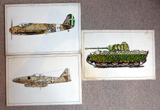 The odd one out is a Panther tank - but it is drawn in the same style.
So can anyone help me identify which publication these drawings were featured in?


Springfield Rounds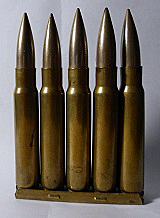 At least I think they are. This clip was given to me by my father in the 1970s. I have done some research online and would appreciate it if someone could confirm my findings and fill in the blanks. I believe these are WWI 30-06 rounds with M1906 bullets.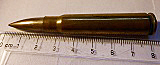 Four of the headstamps are identical. '15' at the top - an 'S' or a '5' to the right. Another 'S' or a '5' at the bottom and a '4' to the left (I think it's a 4). The remaing headstamp has an upsidedown '15' at the top - a definite '5' to the right. An 'S' or a '5' at the bottom and a 'K' to the left.





The lead base of the bullets are also marked. Four of them with a 'P' and one with 'DM'. Could this be Des Moines Ordnance Plant?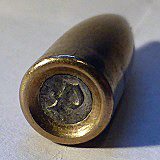 Gerry