Items For Sale

Please get in touch if you're interested in any of the items I have listed here (I'll work out the shipping costs depending on where you are).

Click on the pics for larger versions.


RAF Mae West Bladder

(Stole, Life Jacket, Aircrew, Mk2)

22C/1182

Will fit the classic Mk2 - Mk 7 life jackets as used by the RAF throughout the 1950's/60's. Fitted with the oral inflation valve. Excellent overall condition - nice and supple. A small cut at the base of one of the lobes (see pic). You'll need to patch this if you want the bladder to stay inflated. Some staining as usual. (CO2 cylinder available separately). £35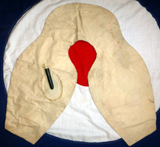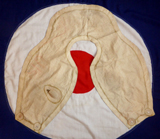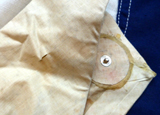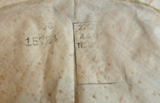 RAF Mae West CO2 Cylinders

6D/3332

These will fit the bladders (stoles) for the Mk2 - Mk 7 life jackets. Mint condition in unopened packaging (and therefore still 'live'). See pic for example of one I opened. £20 each (I have 1 left)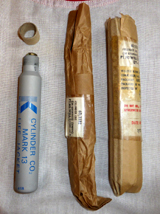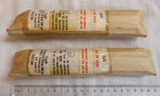 RAF WW2 Officers Shirt Collars

Not dated - but typical of the WW2 style. I have 4 of these (all size 15 ½): Two made by Van Heusen and marked 'RAF Style' - excellent condition with a 'wax' finish. Another with no markings - has a few very small spots on the inside. Last one has the 'Trubenised' logo and has a spot near one of the front edges of the collar. £5 each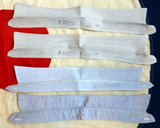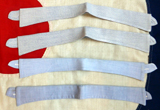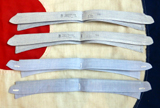 RCAF B Type Helmet Rubber Pads

(RCAF stores reference 22C/16. RAF 22C/67)

Pefect for giving your B Type helmet that 'padded' look. Exactly the same size and made from the same material as the RAF pads - but a grey colour and stamped with the RCAF arrow. These are in excellent condition and are not showing any signs of deterioration. Slight difference in the finish (one has more surface bubbles). £35 pair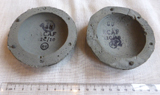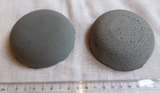 RAF WW2 Type 48 Microphone Assembly

10A/14381 (incorporating 10A/12570)

Mint condition with original box. Nice Air Ministry mark. £50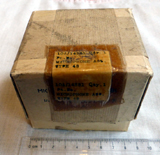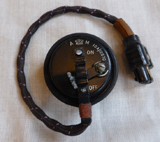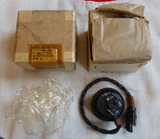 RAF WW2 Type 48 Microphone Assembly

10A/14381 (incorporating 10A/12570)

Mint condition in sealed box (I'm presuming mint as the box has never been opened!). Box dated 8 Oct 1945 and 'Packed for the Tropics'. £75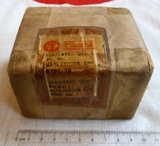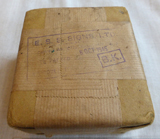 RAF WW2 Type 48 Microphone Assembly

10A/14381 (incorporating 10A/12570)

Excellent condition with the odd mark. Comes without the rubber ring but does have the retaining clip on the bottom (10A/17025). £35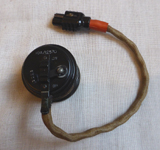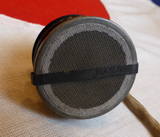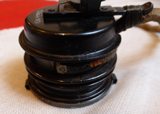 RAF WW2 Type 48 Microphone Assembly

10A/14381 (incorporating 10A/12570)

Very good condition. A bit dusty with some marks. This one comes with the rubber ring (10A/12574) but doesn't have the retaining clip on the bottom. £35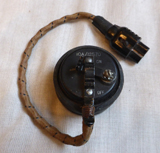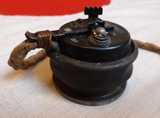 Assorted Military Buttons

I have accumulated these buttons over the years and don't really know what to do with them. Hoping somebody will want them:

Royal Artillery
Royal Military Police
R.E.M.E.
Royal Logistics Corps
Army Air Corps
Royal Engineers
Royal Signals
Adjutant General's Corps
Mercian

And a bag of miscellaneous with some older buttons (see first pic). About 500g total. £15 for the lot.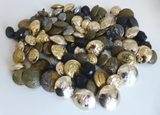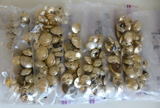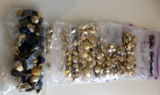 WW2 Military Handcuffs

Marked 3284, RCS, 1941 on the ends of the locks. Also marked with a broad arrow and the number 86. These were manufactured by Ruben, Craddock & Sons. In working order. Key has matching serial number. Usual patina for old iron. £75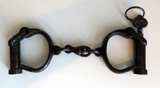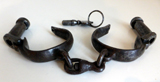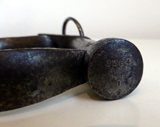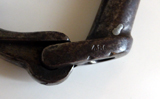 RAF Mounting Plates

6D/3436

For the G Type Flying Helmet. Unopened. £7 each






RAF Connectors

10HA/12022

For the G Type Flying Helmet. Unopened. See pic for example of contents. £7 each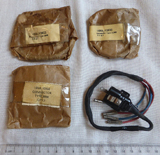 WW2 Polaroid All Purpose Goggle Kit

No. 1021

Issued to various sections of the American armed forces - including the Air Force. Occassionally used by RAF pilots (see Luftwaffe vs RAF Flying Clothing of the Air War 1939-45). In excellent condition, complete with spare lenses (which have some glue residue on them from the protective coves). £75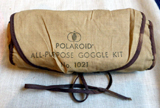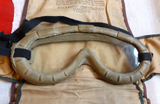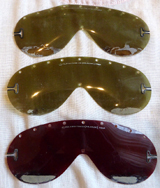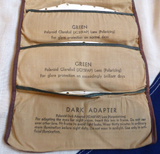 RAF WW2 Navigator's Stop Watch Mk 3A

6B/221

6B being 'Aircraft Navigation Equipment'. Also marked 27218/43. Condition is well used and the movement is faulty. You can wind it up - but as soon as you let go of the knob, the hand just spins round. Usual damage to the back case where people have tried to prise it off (I used a watch case tool to take the back off). £30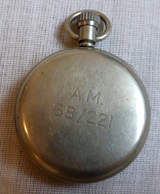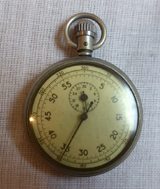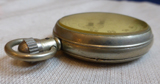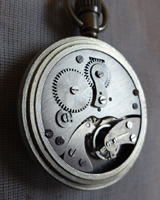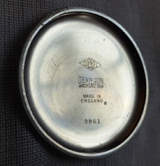 RAF Life Jacket Accessories

The sort of things you would find in a Mk 7 Mae West. A water activated light marked 5J/3411 (this one dated 1981). 5J is 'Accumulators, Batteries & Cells'. It is complete but I have no idea if it works. The heliograph is made by George Ibberson and is complete with razor blade and folded instructions. I have also included the correct type of whistle - 'The ACME' - which replaced the tube shaped whistle from the 1950's. £15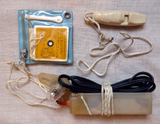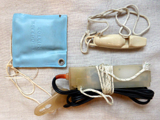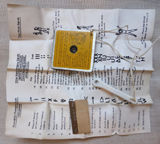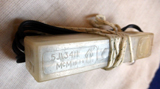 More coming soon ....