Items For Sale

Please get in touch if you're interested in any of the items I have listed here (I'll work out the shipping costs depending on where you are).

Click on the pics for larger versions.


RAF Kidbrooke Pattern Example

21G/91 (previously 21E/604)

Slips, For Mattress, Hospital, Extra Long

Dated 1931. This example would have been kept at the stores in RAF Kidbrooke as a reference for suppliers / manufacturers to copy. Written on the tag is: 'suppliers shall comply strictly with specification'. Lovely lead seal with King's Crown on one side and AMPR (Air Ministry Pattern Room) on the other. Various stamps on the back of the tag with the last visible date being 1959. Some storage stains but otherwise very good condition. Hard to find these now. £80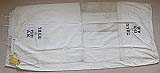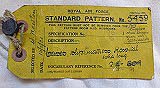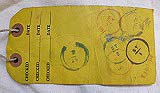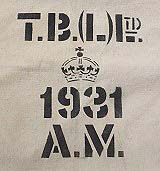 WW2 Military Mosquito Net

Designed to cover the whole bed and be suspended from the ceiling or a bed frame. The net itself is in very good condition with a couple of small holes. The cotton surround has a War Department stamp and another stamp with broad arrow dated 1943 (very faint and hard to photograph). The maker's mark with broad arrow is at the top of the net. The cotton surround has some stains from storage and what looks like blood as well - mostly at the head and foot. £35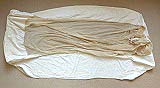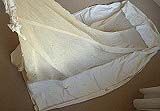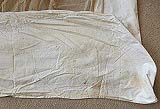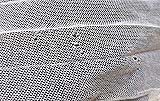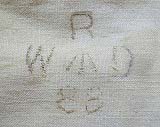 RCAF B Type Helmet Rubber Pads

(RCAF stores reference 22C/16. RAF 22C/67)

Pefect for giving your B Type helmet that 'padded' look. Exactly the same size and made from the same material as the RAF pads - but a grey colour and stamped with the RCAF arrow - these are not reproductions. These are in excellent condition and are not showing any signs of deterioration. Slight difference in the finish (one has more surface bubbles). £35 pair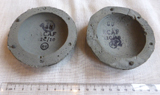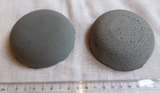 RAF WW2 Type 48 Microphone Assembly

10A/14381 (incorporating 10A/12570)

Mint condition in sealed box (I'm presuming mint as the box has never been opened!). Box dated 8 Oct 1945 and 'Packed for the Tropics'. £75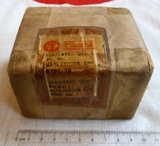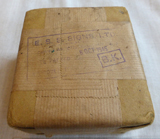 RAF WW2 Type 48 Microphone Assembly

10A/14381 (incorporating 10A/12570)

Excellent condition with the odd mark. Comes without the rubber ring but does have the retaining clip on the bottom (10A/17025). £35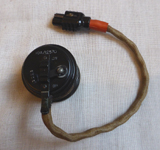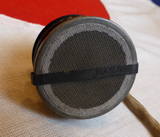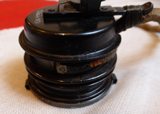 RAF WW2 Type 48 Microphone Assembly

10A/14381 (incorporating 10A/12570)

Very good condition. A bit dusty with some marks. This one comes with the rubber ring (10A/12574) but doesn't have the retaining clip on the bottom. £35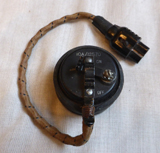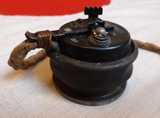 Assorted Military Buttons

I have accumulated these buttons over the years and don't really know what to do with them. Hoping somebody will want them:

Royal Artillery
Royal Military Police
R.E.M.E.
Royal Logistics Corps
Army Air Corps
Royal Engineers
Royal Signals
Adjutant General's Corps
Mercian

And a bag of miscellaneous with some older buttons (see first pic). About 500g total. £15 for the lot.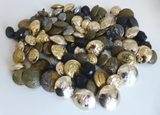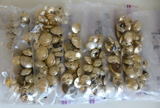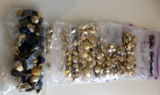 RAF Connector, Type 3800

10HA/12022

Microphone connectors as found on the H Type oxygen mask. £10 each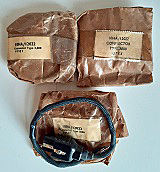 More coming soon ....